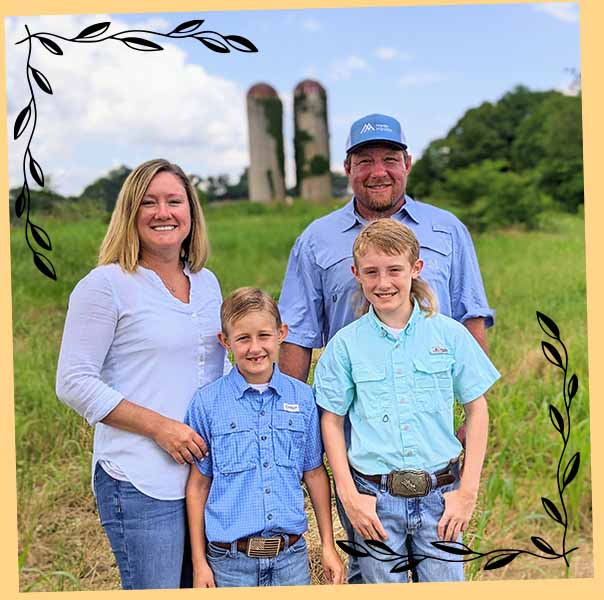 Photo: Ben and Vicki Cagle with Clay and Mica
The farm at Hickory Flat in Canton was in the family for over 100 years. With more than 1 million visitors over the years, including about 70,000 visitors a year, families from all over Georgia and beyond enjoyed learning about a working farm and attending special events like the annual corn maze and pumpkin patch.
Five generations of Cagle family members have lived and farmed on the land. Etowah Maid Dairies, a milk processing facility that was once located in north Canton at the corner of Ga. 140 and Highway 5, relocated to the farm in 1972 where milk was processed there until 2009.
Take a walk through time with us …