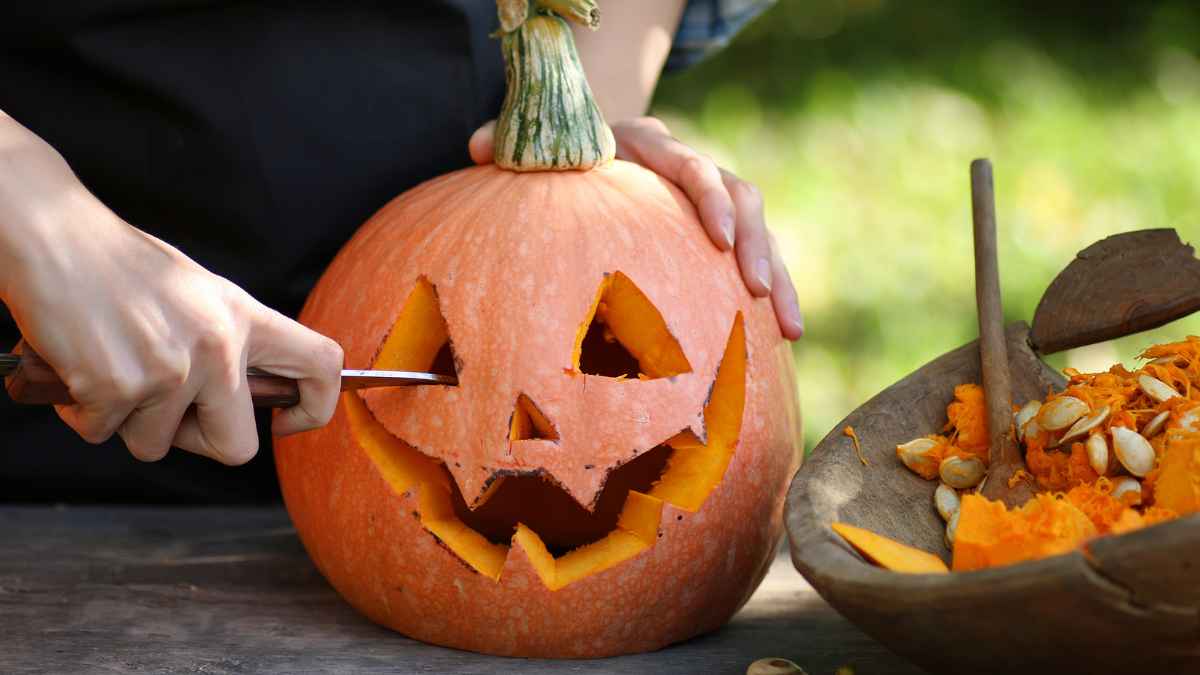 Get Ready for Spooktacular Fun: Tips for Crafting aMAZEing Jack O'Lanterns this Fall!
The crisp breeze, vibrant leaves, and the faint scent of pumpkin spice in the air can only mean one thing – Fall and Halloween are fast approaching! It's time to unleash your inner artist and transform ordinary pumpkins into extraordinary Jack O'Lanterns that will light up your porch and spread Halloween cheer. To ensure your pumpkin carving adventure goes off without a hitch, we've rounded up some tried-and-true tips that will leave your creations looking aMAZEing.
Tip 1: Choose the Perfect Pumpkin The cornerstone of every successful Jack O'Lantern creation is selecting the right pumpkin. Look for a pumpkin with a flat bottom, ensuring it won't roll away when proudly displayed on your front porch. A fresh pumpkin is your canvas, so opt for one with a sturdy stem and no unsightly bruising. For a twist on tradition, don't overlook the elegant white carving varieties like Polar Bear and New Moon.
Tip 2: Master the Angle Cut We've all been there – you excitedly cut the top off your pumpkin, only to find yourself waist-deep in a sticky, gooey mess. Bid farewell to this mess by employing the angle cut technique. Slice your pumpkin's lid off at an angle to create a lid that rests comfortably without falling into the abyss of pumpkin innards.
Tip 3: Equip Yourself with the Right Tools Carving a masterpiece requires the right tools at your disposal. A keyhole saw is your secret weapon for effortlessly slicing through the thick pumpkin shell, and its flexible blade is perfect for creating intricate curves. Embrace other carving tools like hole cutters, wood gauges, and even a power drill for added flair. When it comes to gutting your pumpkin, melon ballers or ice cream scoops are the unsung heroes that will make quick work of removing the goopy pulp.
Tip 4: Preserve the Brilliance There's nothing worse than seeing your meticulously carved Jack O'Lantern wither away before its time. To keep your creation looking fresh and vibrant, coat the cut edges with a thin layer of petroleum jelly. If you notice your pumpkin starting to shrivel, revive it by soaking it in cold water for up to 8 hours. This simple trick will breathe new life into your masterpiece, ensuring it stays Halloween-ready.
Let the Inspiration Flow Feeling inspired to create Jack O'Lantern magic? Head over to our Pinterest page for a treasure trove of creative carving ideas that will ignite your imagination and help you craft pumpkins that stand out in the pumpkin patch.
Join Us for Fall Fun on the Farm As the leaves turn and the air gets crisper, join us on the farm for an unforgettable Fall experience. From pumpkin picking and hayrides to corn mazes and crackling bonfires, we have heaps of fun in store for you and your loved ones.
So come get a few pumpkins from Cagle's Farm, pick up your tools, and let the carving extravaganza begin. Fall and Halloween are beckoning – it's time to create aMAZEing Jack O'Lanterns that will illuminate your world with spooky delight!